Two wooden footbridges in the park.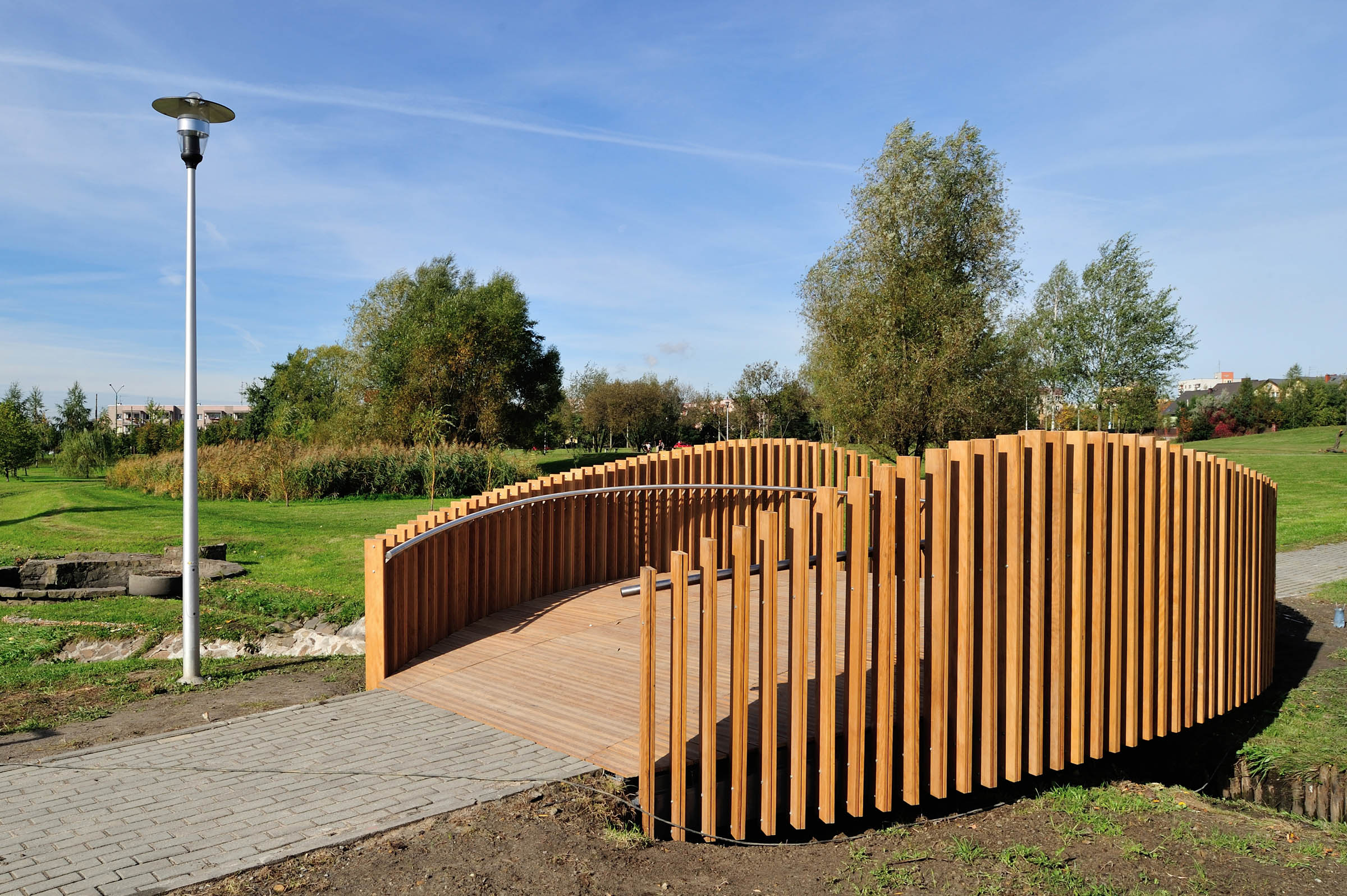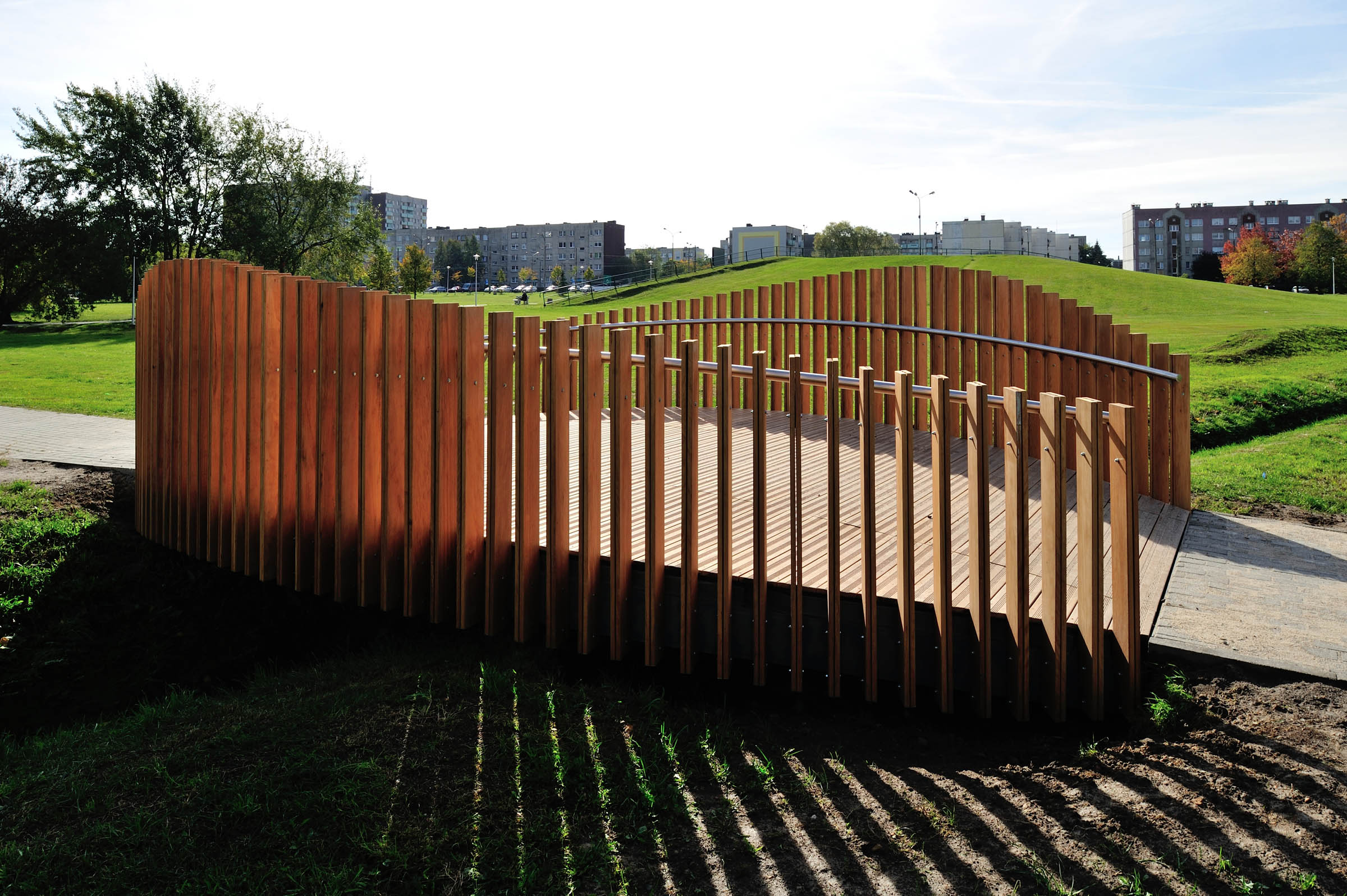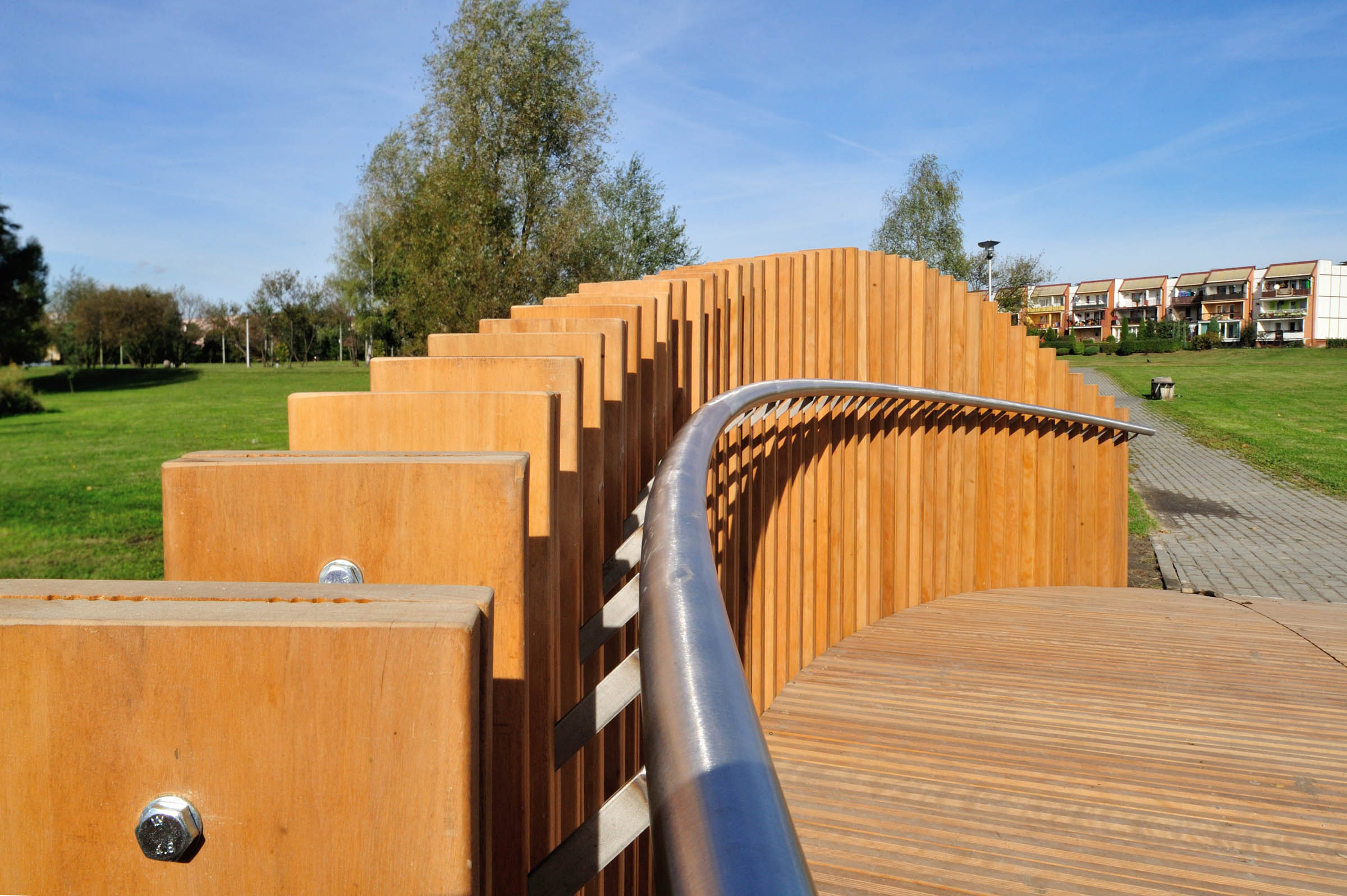 Footbridges in Jaworek Park
---
location: Tychy, PL

design: 2011
completed: 2012
investor: Tychy Municipality

author: arch. Robert Skitek, Dawid Marszolik (PADM)

structure: eng. Jan Kostorz
photo: Tomasz Zakrzewski /archifolio.pl
Two footbridges with the same form are located in an open, green area not yet fully developed land of the Jaworek Park in Tychy. Theirs light weight and smooth shape refers to near green sledge hill. The construction is made of steel beams, catwalk and balustrades are made of exotic wood. Stainless steel handrail stiffens slatted wooden balustrades.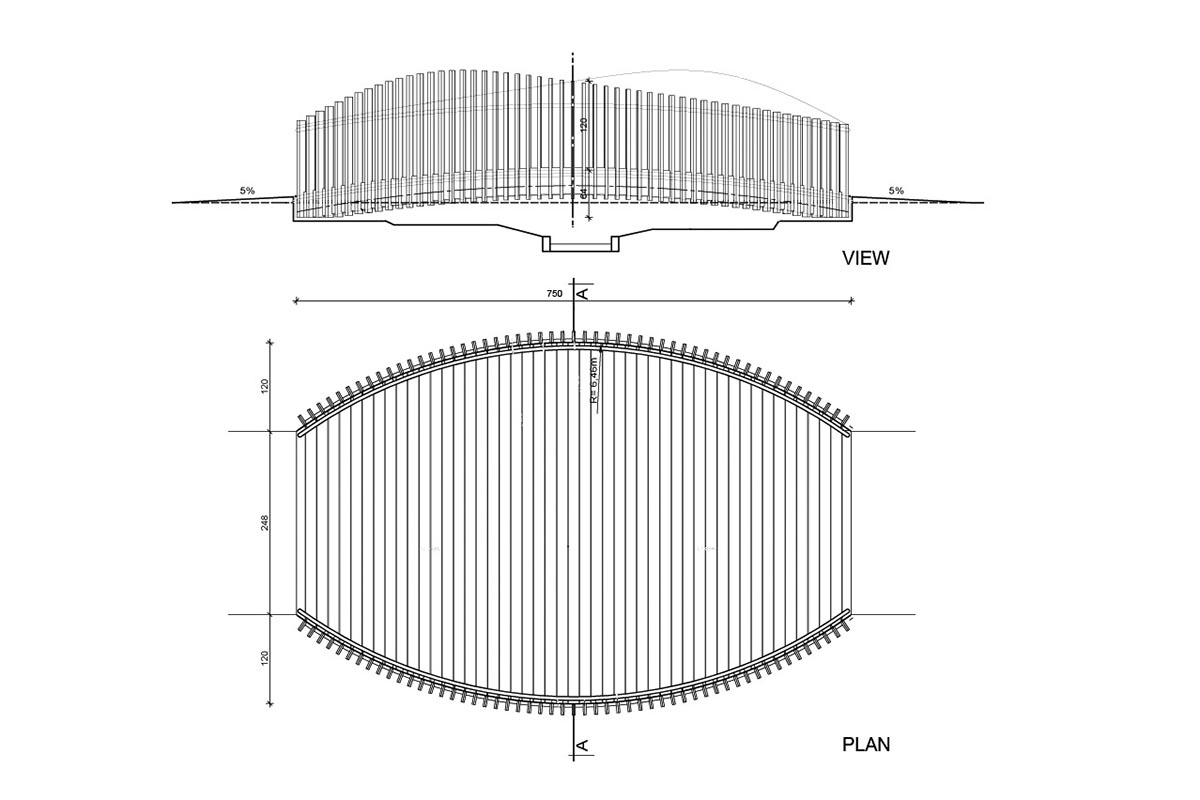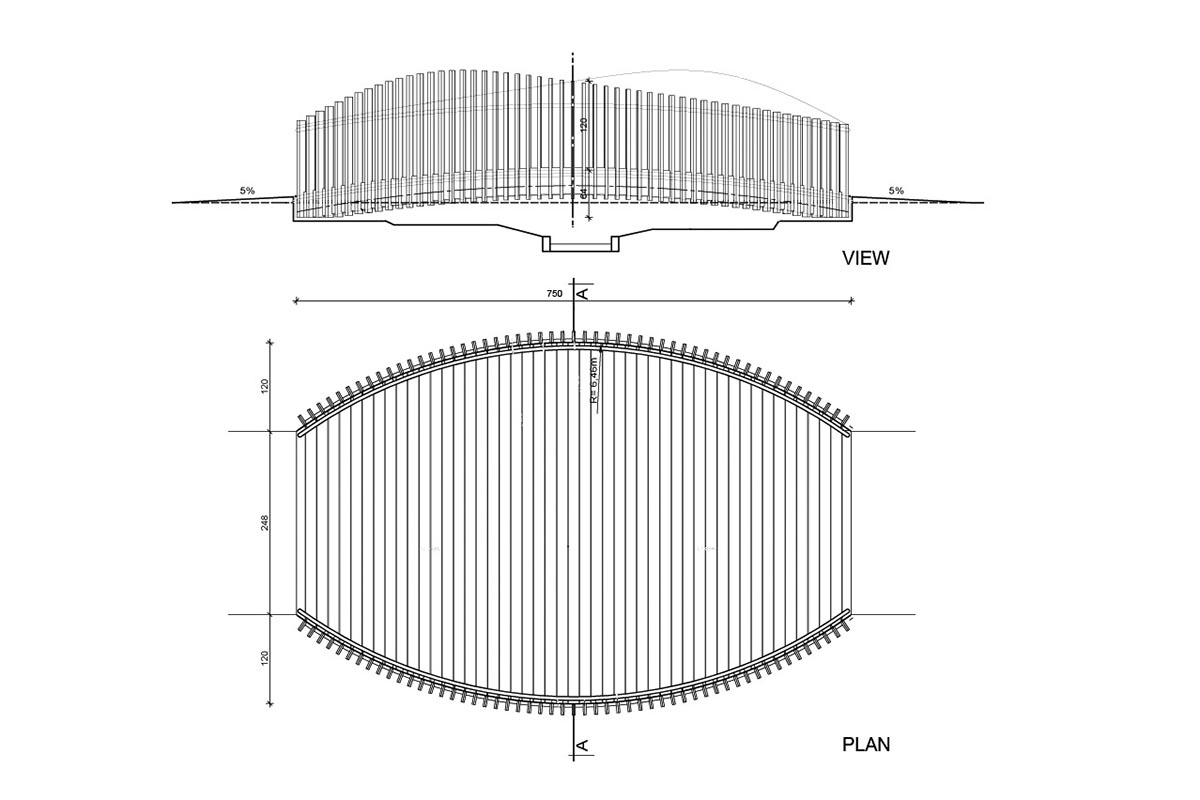 Publications: