Changing rooms by the gym in primary school.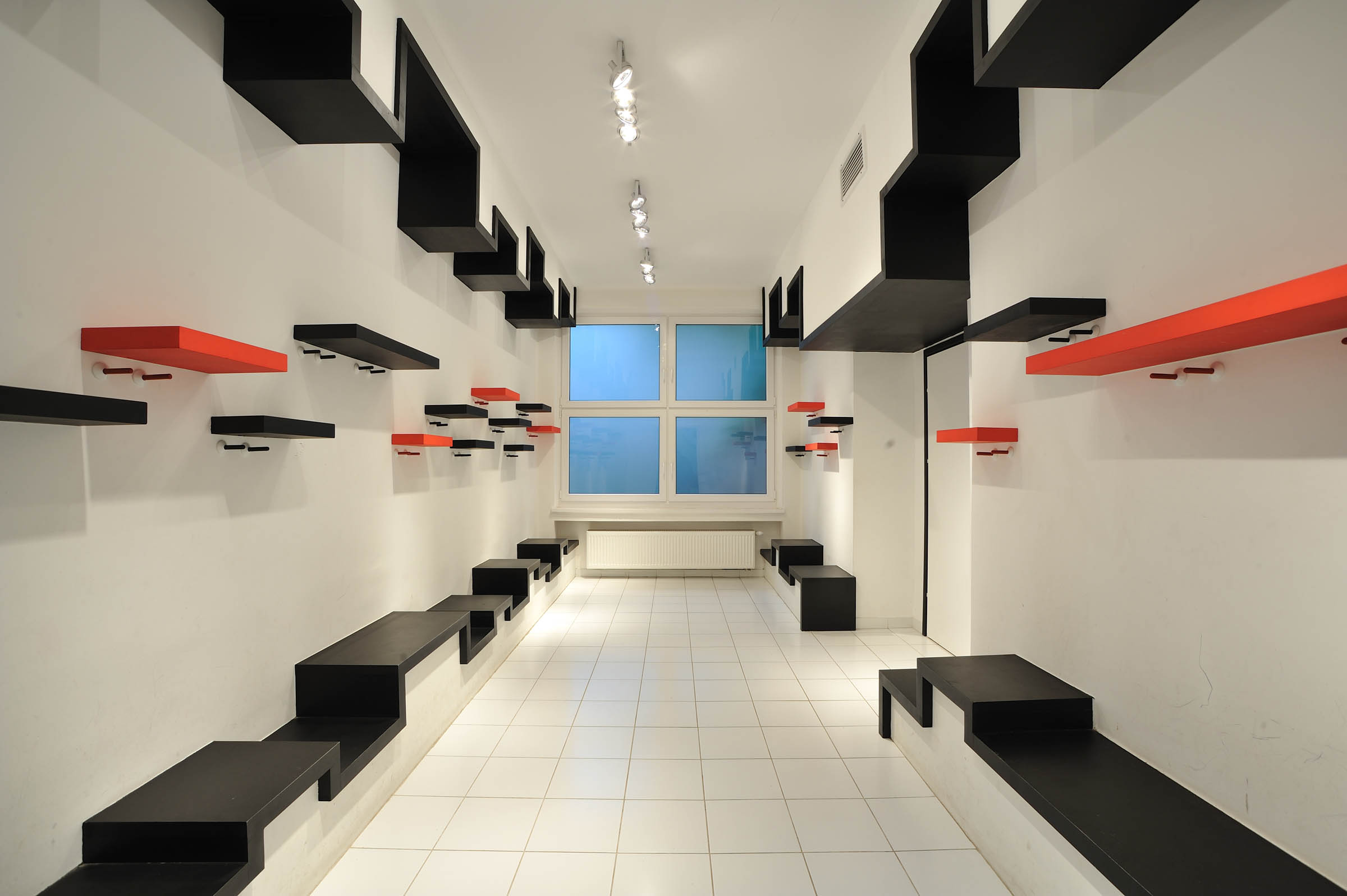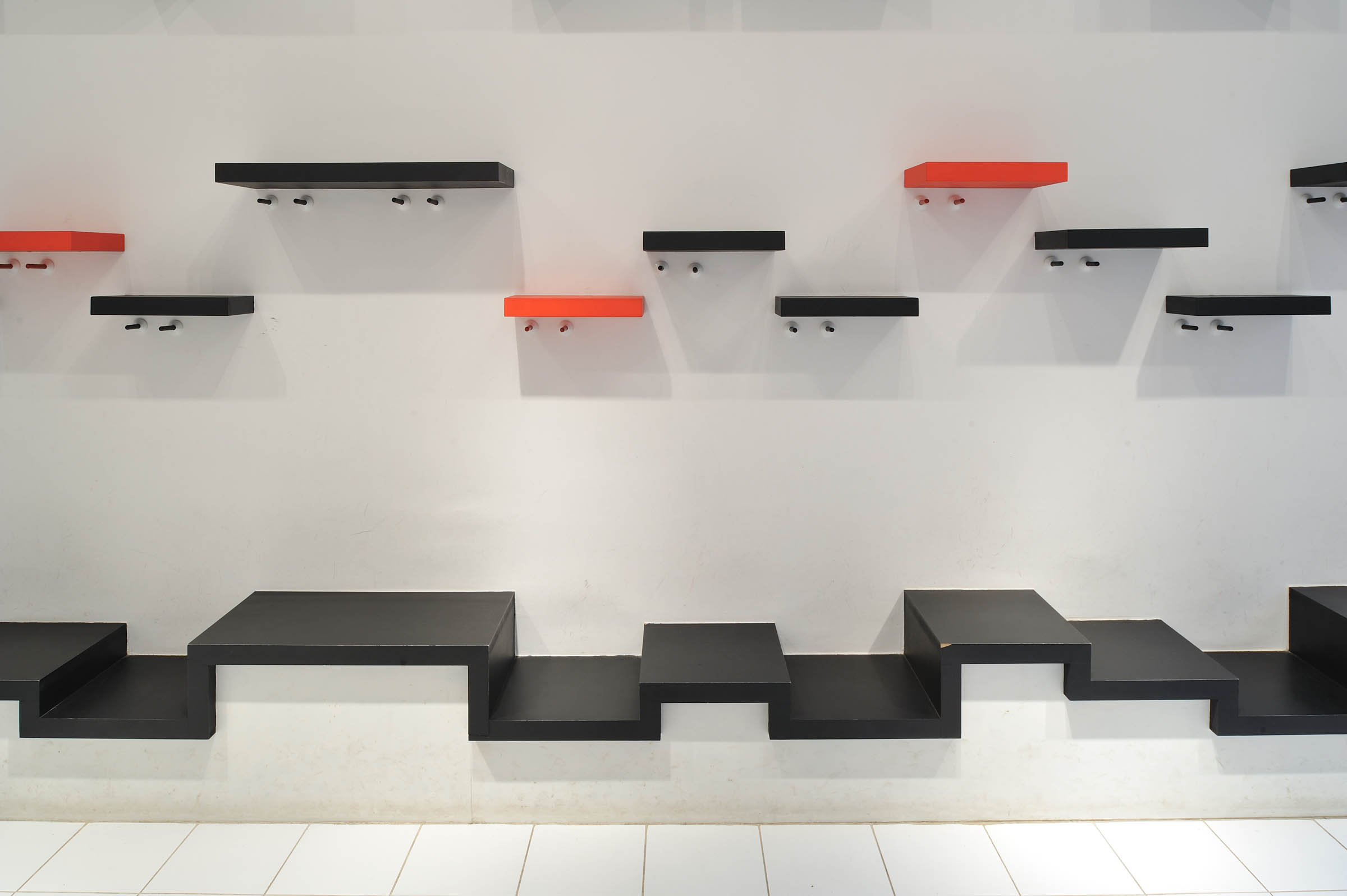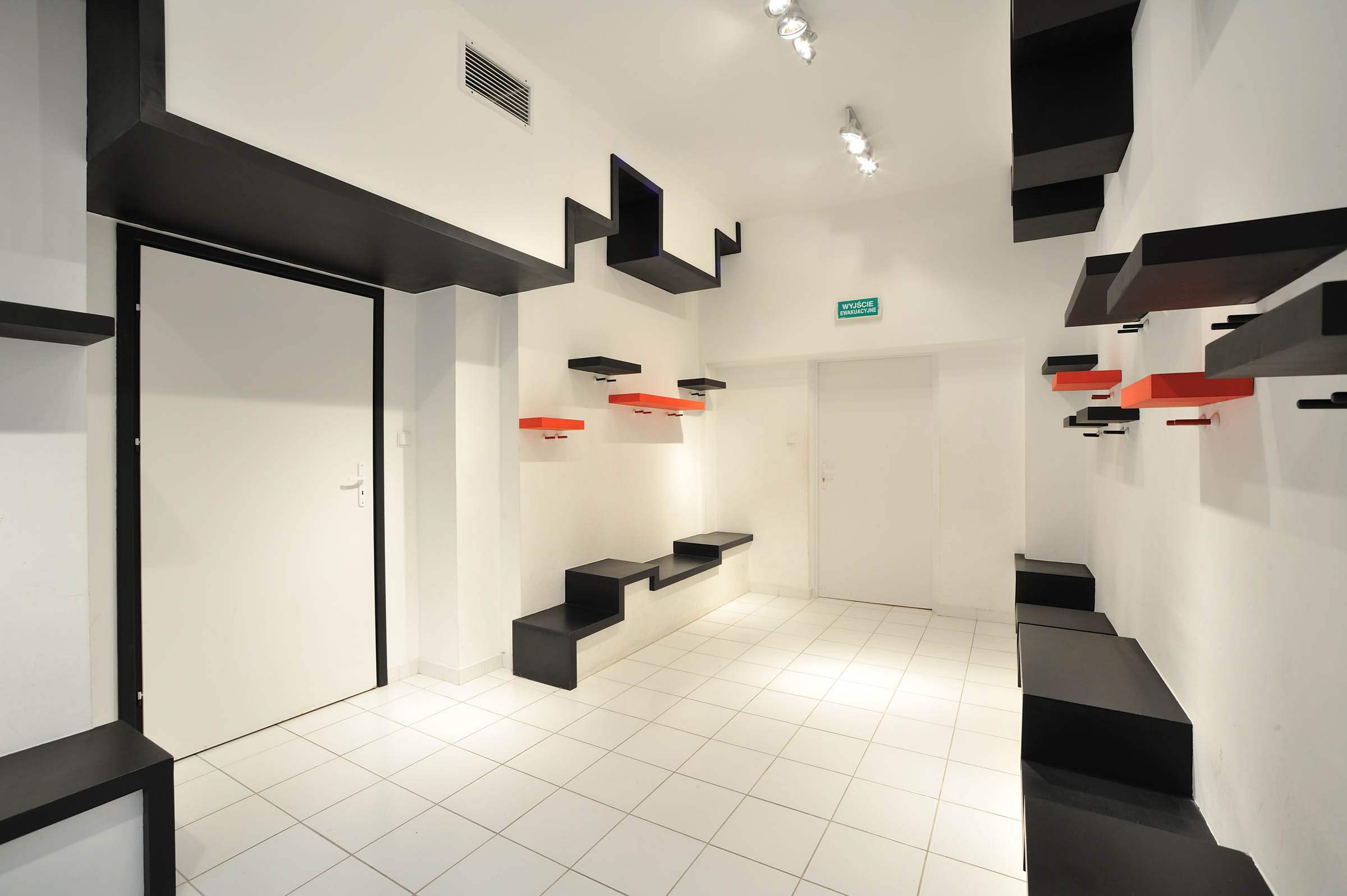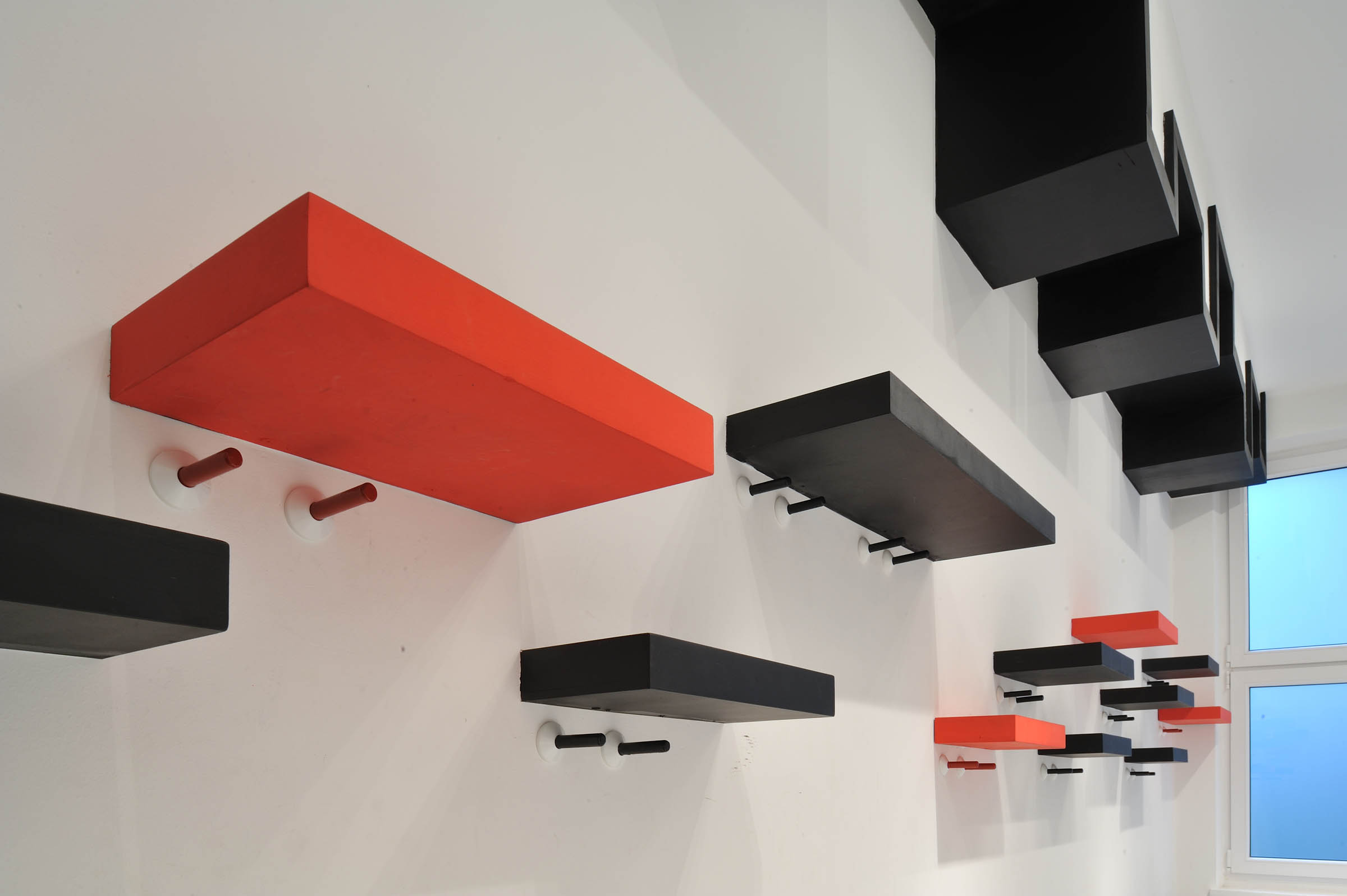 Changing Rooms
---
location: Tychy, PL

design: 2009
completed: 2009

area: 62m2
investor: Tychy Minicipality
author: arch. Robert Skitek
cooperation: arch. Robert Wilczok, arch. Dawid Marszolik, arch. Barbara Kotas, arch. Krzysztof Leszczyński
photo: Tomasz Zakrzewski / archifolio.pl
The subject of work was gym changing rooms redesign in primary school. A starting point of project was variety of kids' age at the school. This is why the benches of variable height were designed. The same theme of contrast band has been used on the ceiling. The shelves and clothes hangers randomly coloured red make the work complete.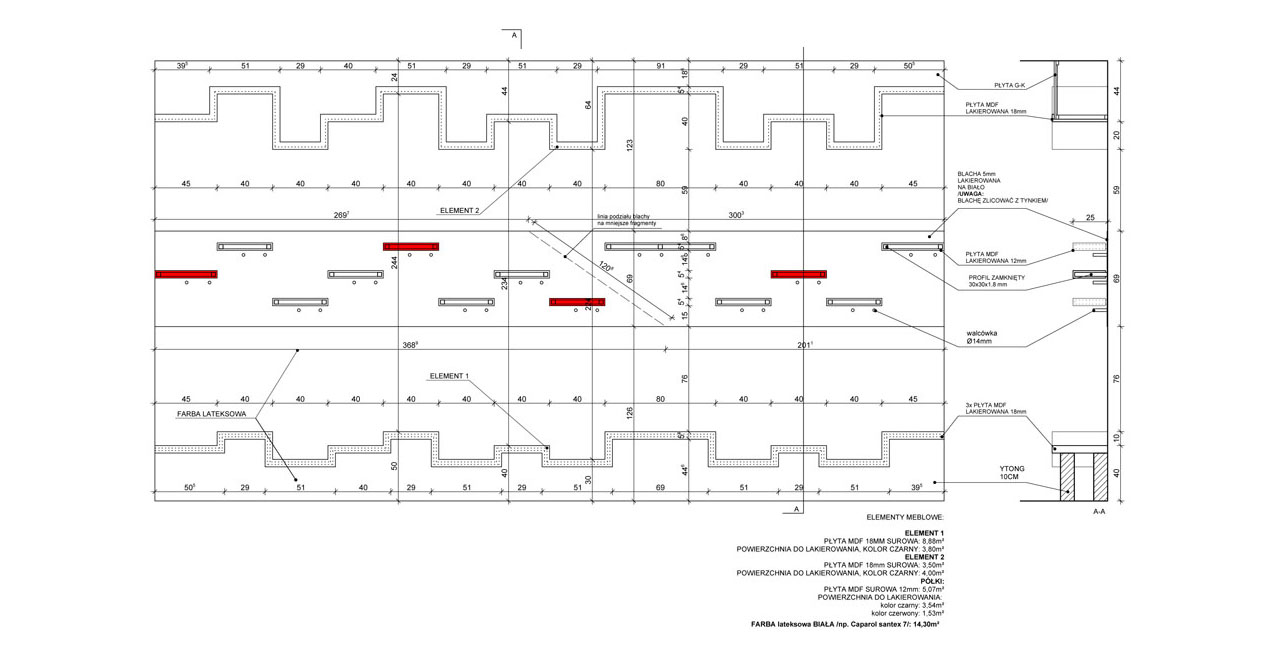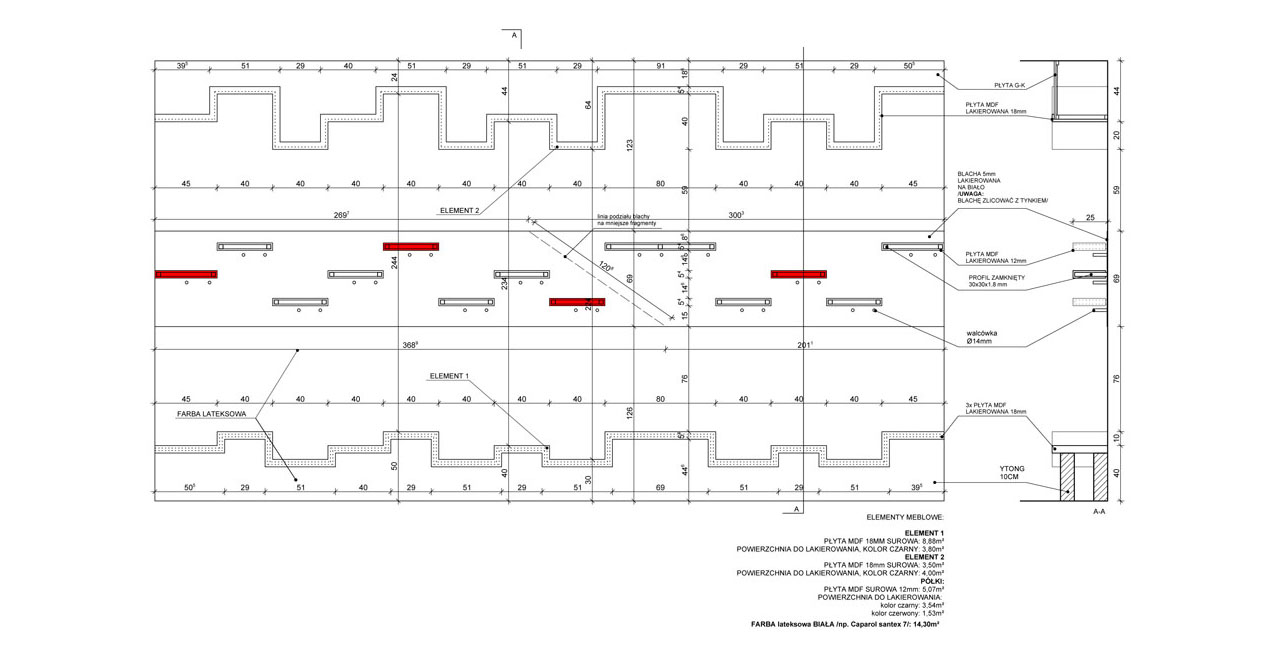 Awards:
"'Wnętrzozdjęcie' competition by Park Handlowy Rawa in Katowice with SARP Katowice (photo: T. Zakrzewski) 2011"
Award
Publications: