Black sculpture in the landscape.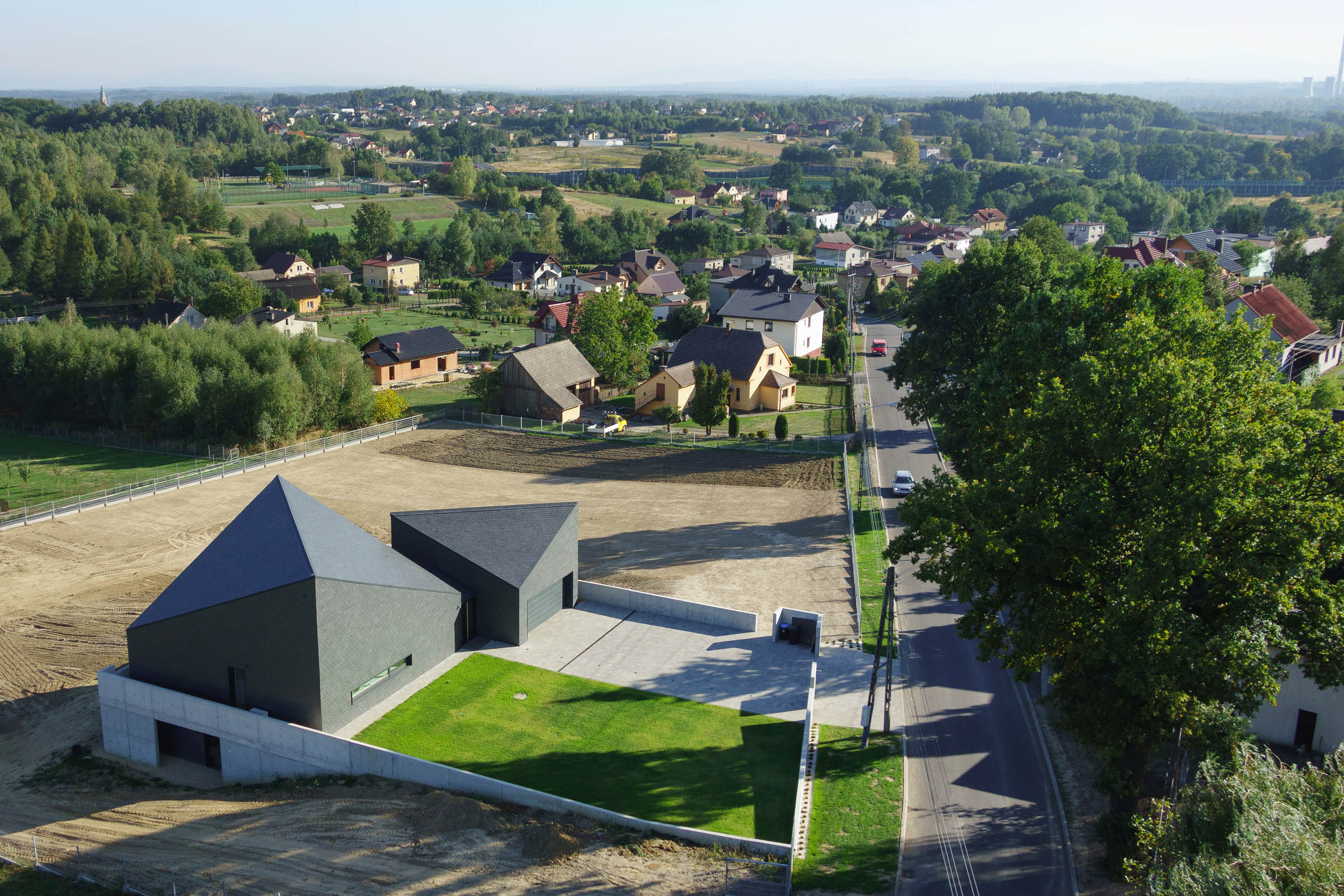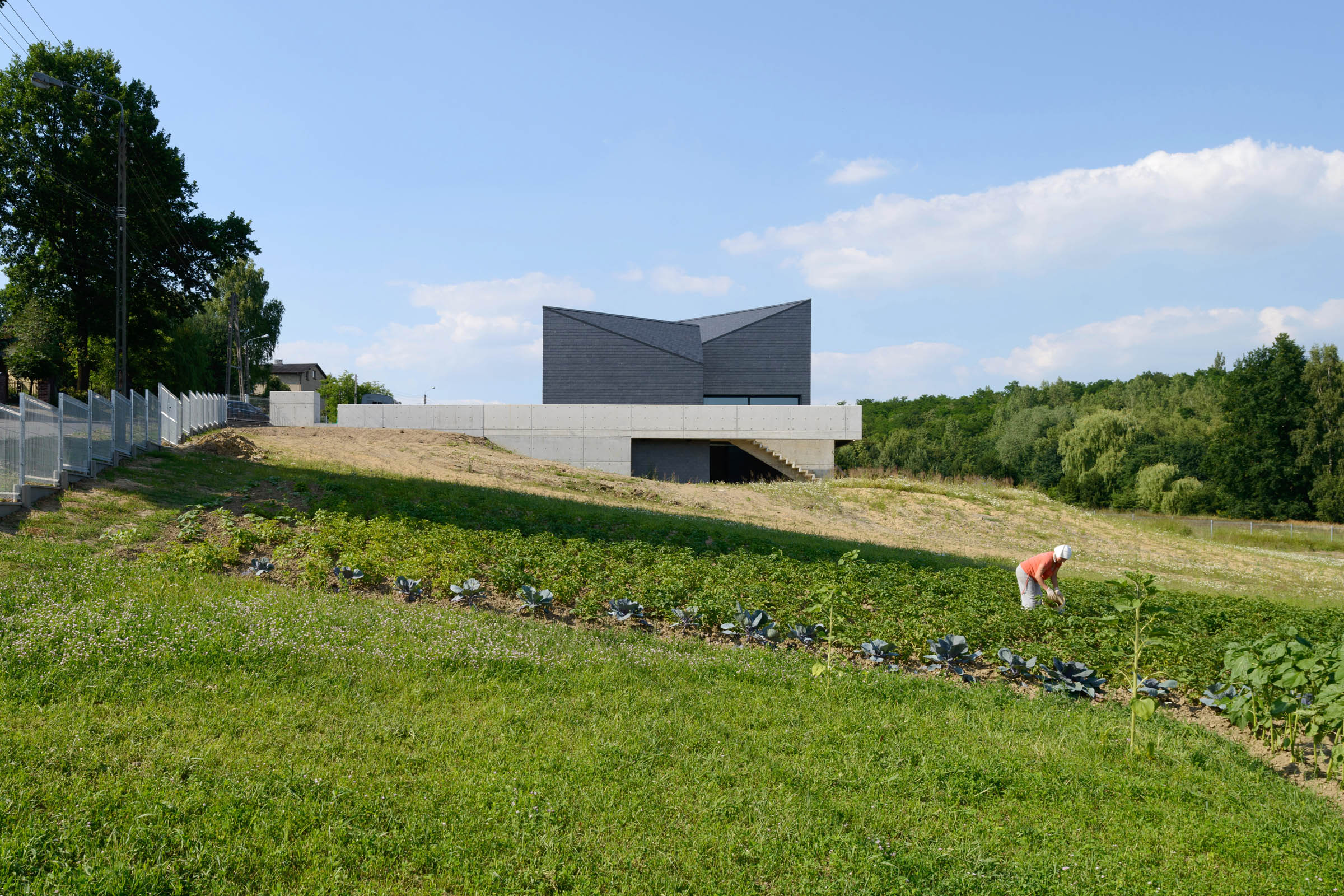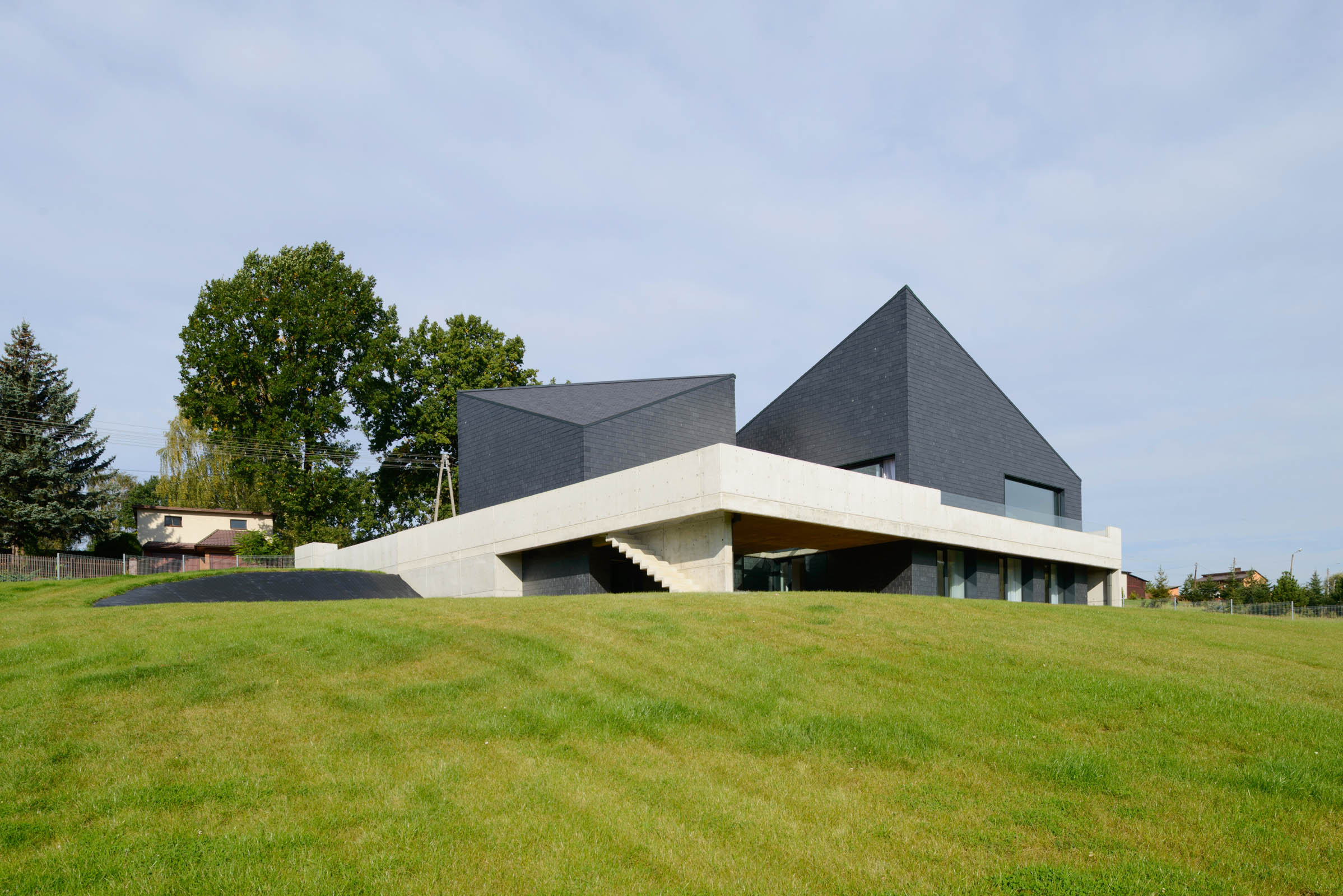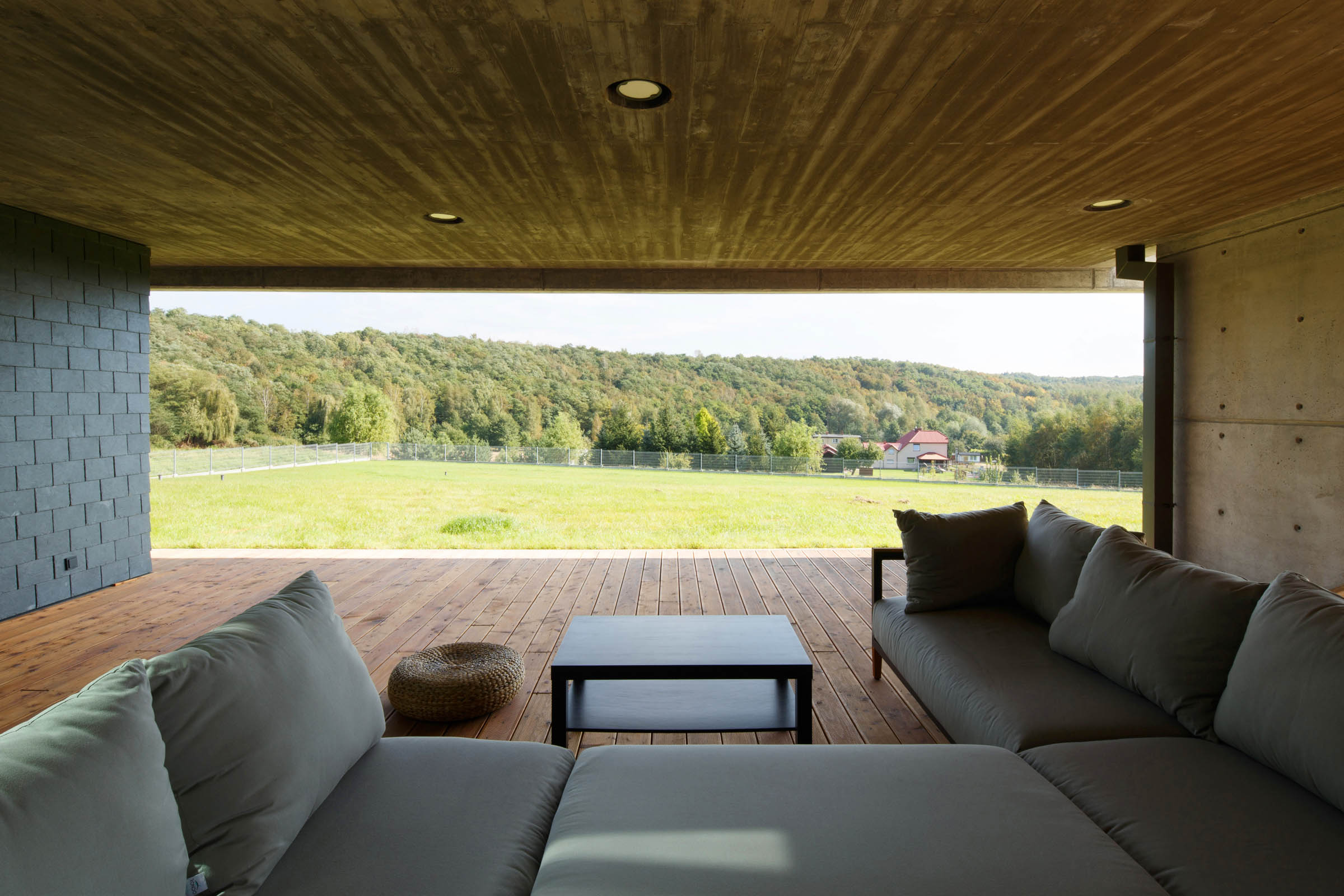 House in Krostoszowice
---
location: Krostoszowice, PL

design: 2013
interior design: 2013
completed: 2016

area: 305m2
investor: private
autor: arch. Robert Skitek
arch. Jakub Zygmunt
structure design: eng. Zbigniew Prucnal
photo: Tomasz Zakrzewski / archifolio.pl
The surrounding landscape interested us more than unexciting development context. Hilly area and forest in the background has become a main point of reference. The building fits to existing topography, coincides with the landscape. House is open towards the most interesting views and separate from the nearest buildings. From the street we can see single-storey building with garage and glass foyer between. This characteristic body of the buildings have a required by the local law sloping roofs, they are covered totally with slate.
Concrete fence wall marks platform with building, entrance area, driveway and wooden terrace suspended over the ground. Bedrooms are located downstairs. This part of the building is partially covered by ground and invisible from the street. Under the upper terrace, at the ground level is second, fully covered terrace. Exterior cantilevered stairs link both terraces. In interiors, white surfaces of walls and slanted ceiling are complemented by glass, polished concrete and natural wood floors, wooden stairs and dark accessories.
On the top level there is open living room. Pantry, study room, toilet and kitchen were hidden in white cuboid. Above cuboid there is mezzanine with bookcase. Wooden stairs are a conspicuous part of the living room. When we go downstairs we can walk out directly to lower terrace. On this floor there are 2 rooms for children, main bedroom with dressing room, toilet, technical rooms with laundry room and climbing gym. In addition, a storage accessible from the outside is located on the lower floor