The house wrapped around the terrace.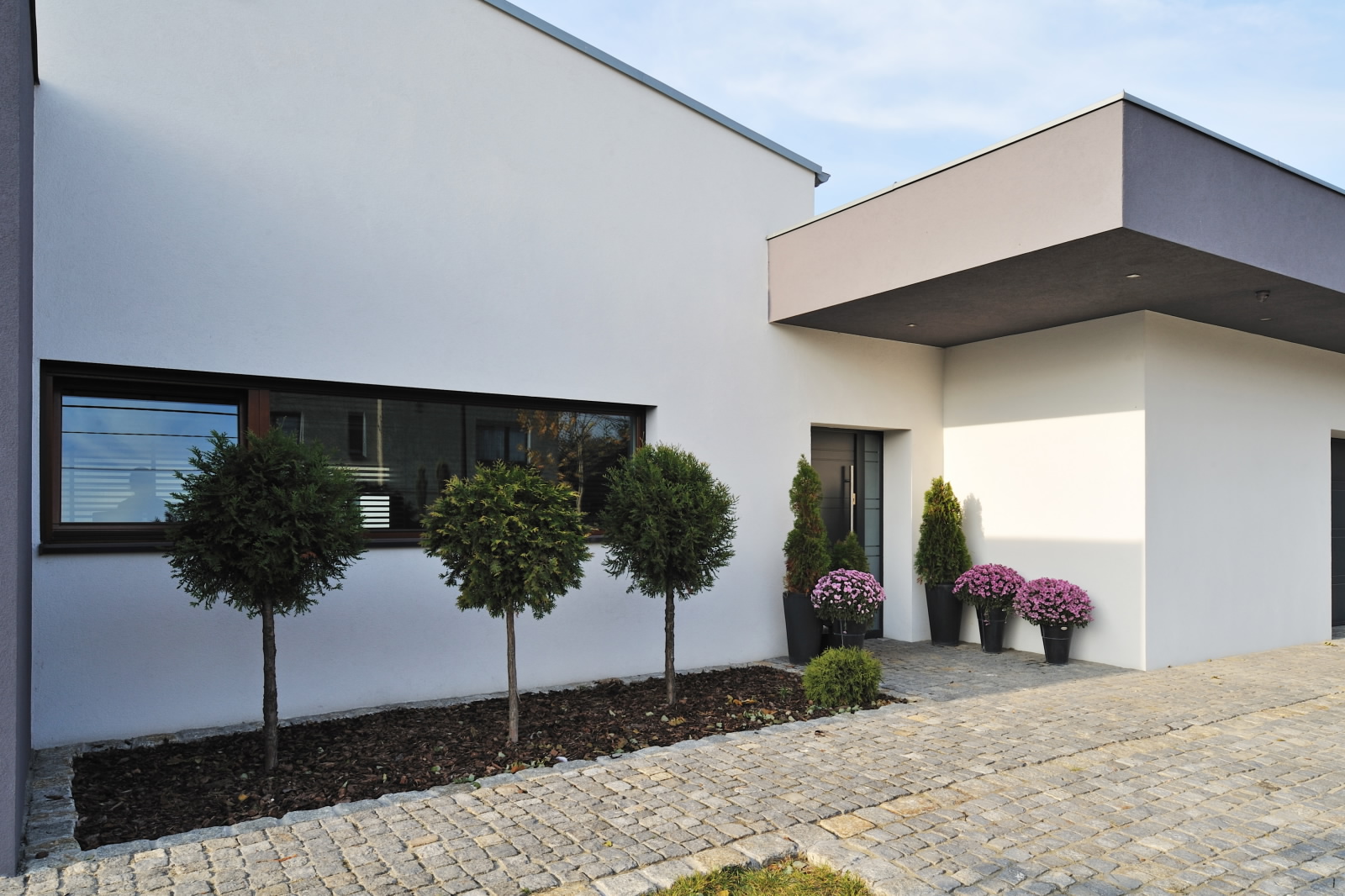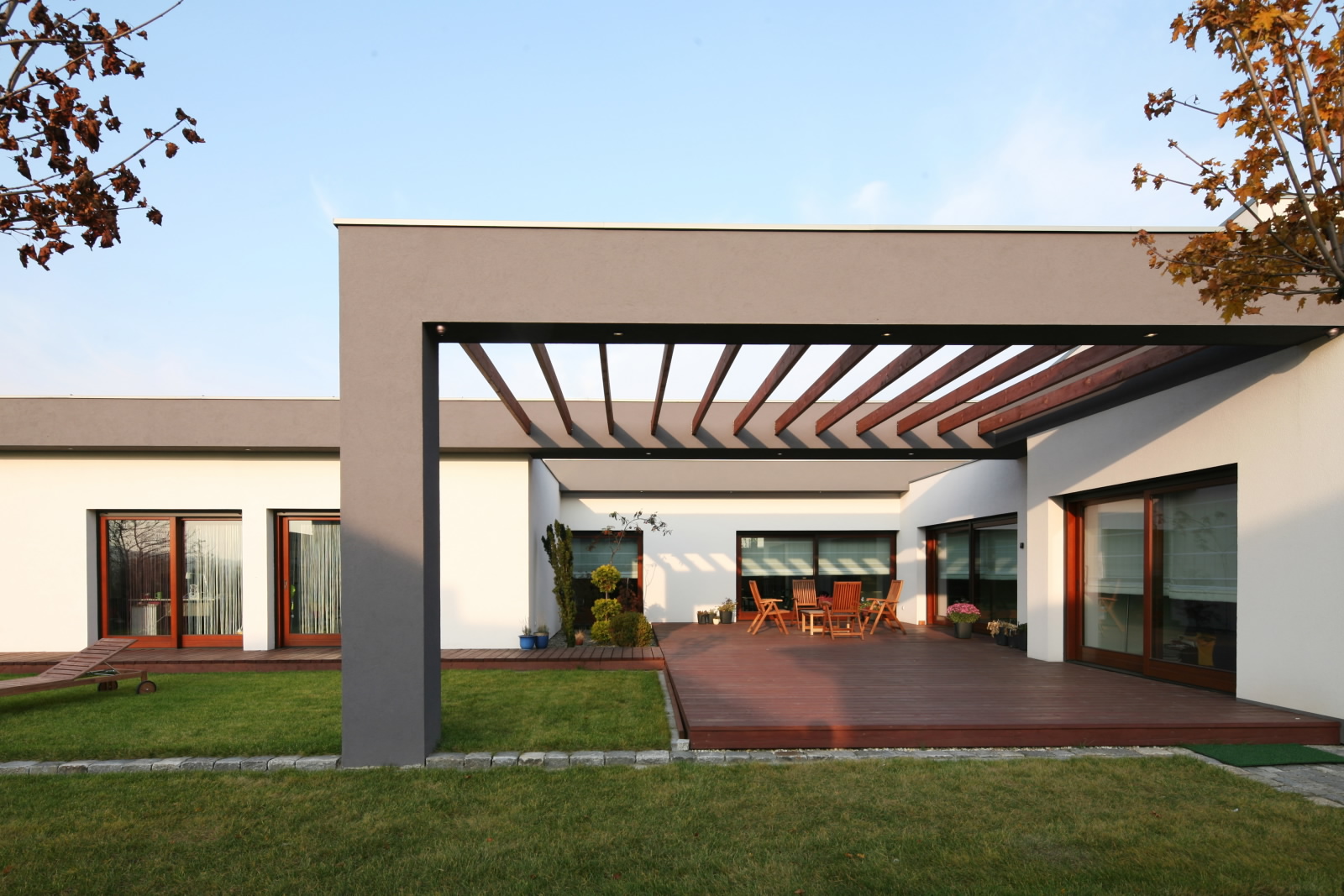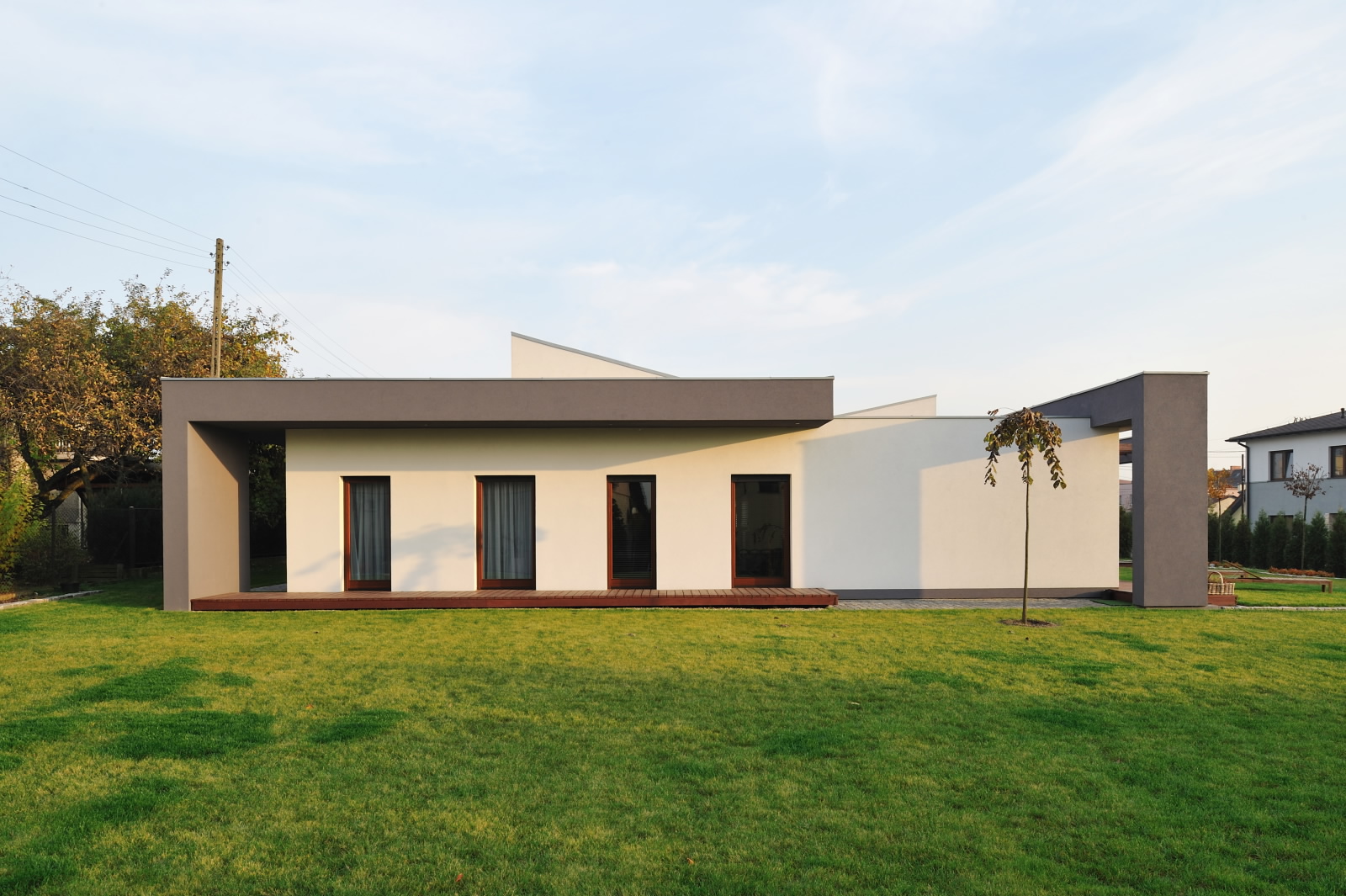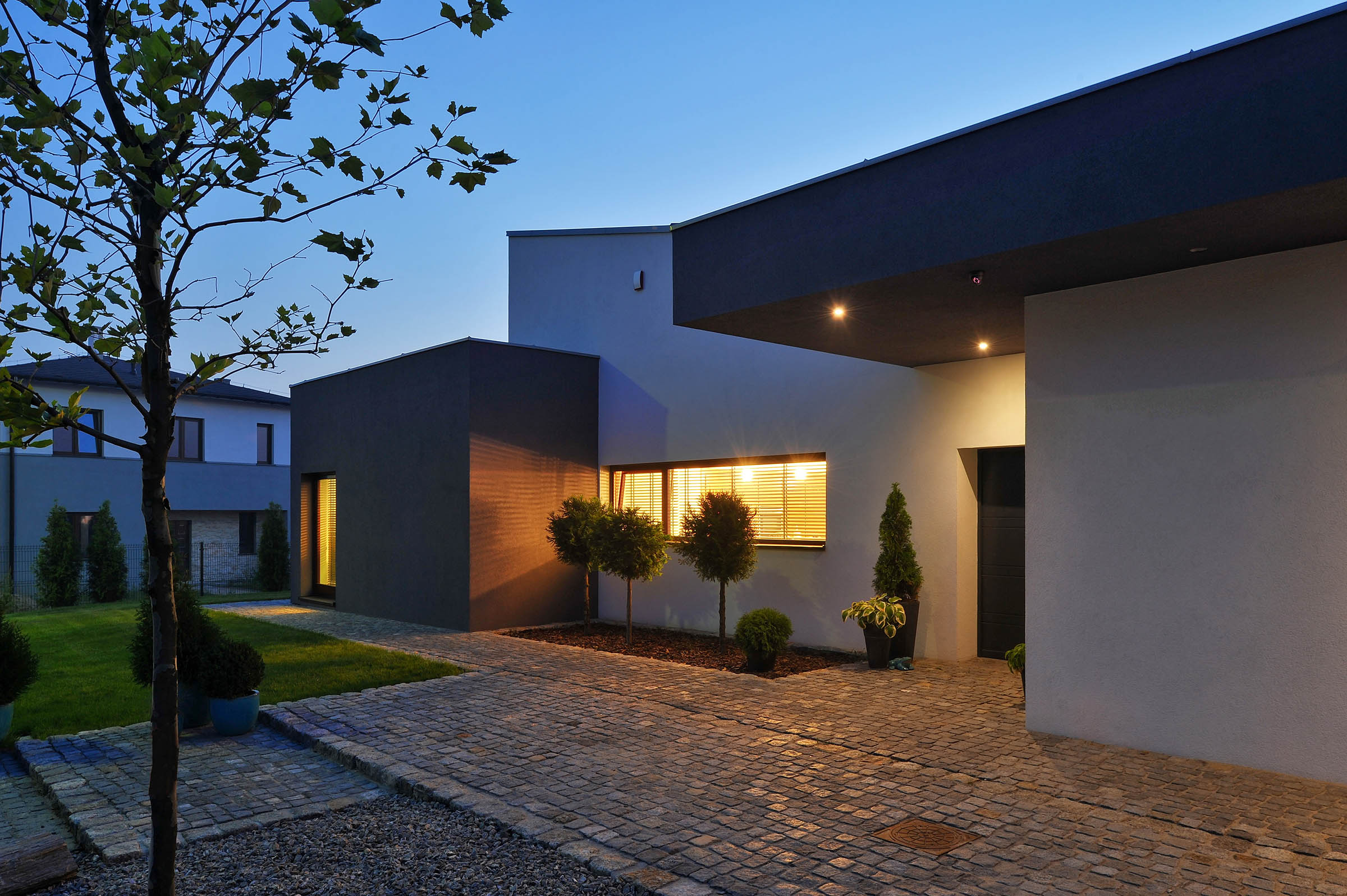 M House
---
location: Tychy, PL

design: 2008
completed: 2011

area: 371m2
investor: private
author: arch. Robert Skitek
cooperation: arch. Robert Wilczok, arch. Barbara Kotas, arch. Dawid Marszolik
structure: eng. Marian Urbanik
photo: Tomasz Zakrzewski / archifolio.pl
The client's request was a bungalow – the utility program has a living area, a private area and separated space which serves as a cabinet and a spare room. In the future it can be a room for senior. The problem was connected with the neighborhood houses which have a look-in the site. The Investor has wanted to have a not introverted house with opening towards the garden. The solution was to create the principal terrace which is lee from three sides. In this way it became an intimate space for spending free time with friends during warm months. The house's composition consist of the ground floor area and the two small sections which are situated above it. The pieces are covered by penthouse roofs which have opposite inclinations. In the future there will be the shallow pond being complement of the terraces and pergolas composition.